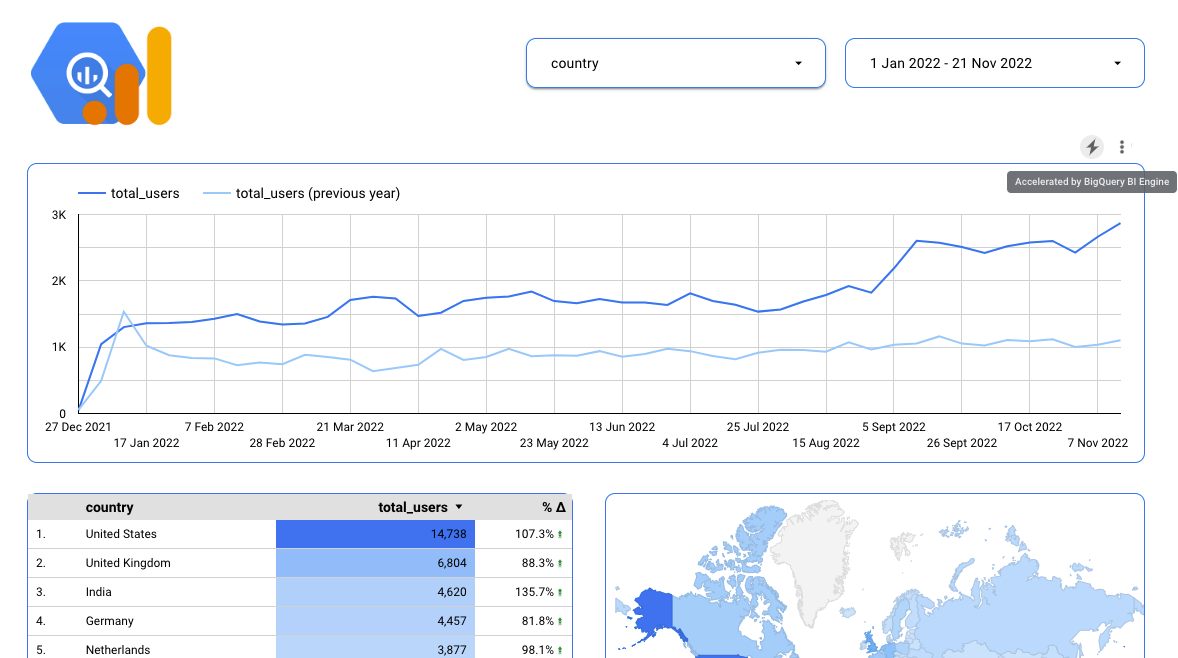 Join 2,600+ other professionals and receive a monthly newsletter packed with GA4 & BigQuery news, tips & tricks

Already have an account? Sign in
Now that Google has turned on quota limiting for the Looker (f.k.a. Data) Studio GA4 connector, the GA4 BigQuery export has become even more relevant. If there ever was a time to switch to the BigQuery connector, that time is now. Additional benefits: your reports will be more reliable and faster than ever.
If you do it right, that is. Don't make the costly mistake to connect Looker Studio directly to the GA4 BigQuery event tables, using a date parameters in a custom query.
In this tutorial I will show you how to create a light-weight, daily updated aggregated table on top of the raw event data that we can use as a data source for our GA4 Looker Studio dashboard.